Long time no post! I thought I'd give you guys an update on my PotC costuming!

I just finished Will's AWE costume for my lovely boyfriend, and Elizabeth's Sao Feng Bathhouse costume for myself. I'm going to be making her battle costume for Dragon*Con.

The only pics I have right now, are that of Berg's new Will costume:

Full Shot: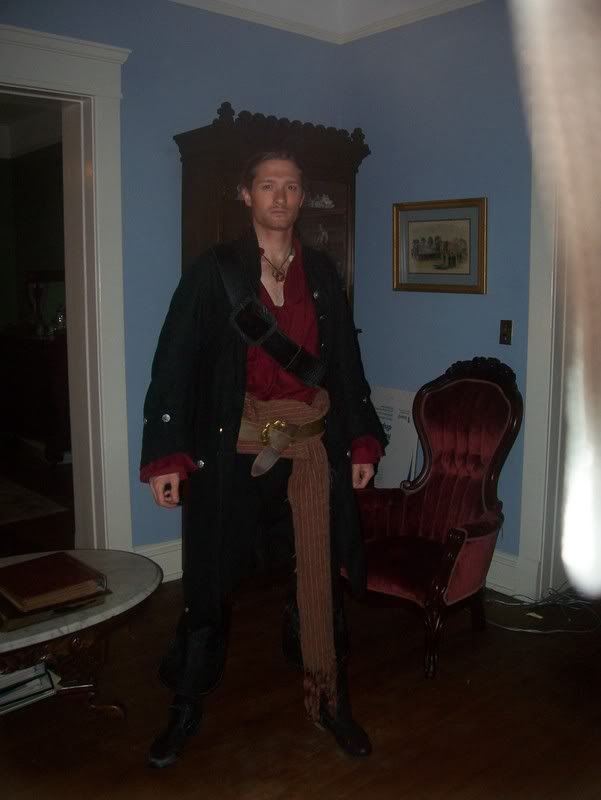 The frock coat is made from black linen and fully lined. The shirt is a dark red cotton. The buttons were originally gold, and we painted them silver and distressed them. We had found the actual buttons, but they were an inch and a half too small! These are the closest we've found to them, but we're still on the search!

The sash is temporary. Its currently an upholstery fabric that Berg distressed. We know the actual fabric is an Italian wool. We've found the same kind of fabric, but it was purple hues -_-. We're still searching for the proper color.

The Shirt: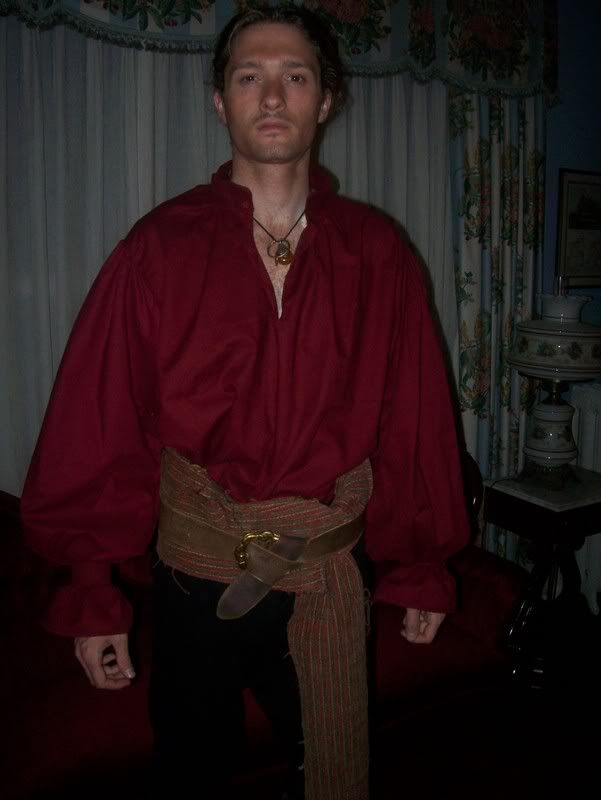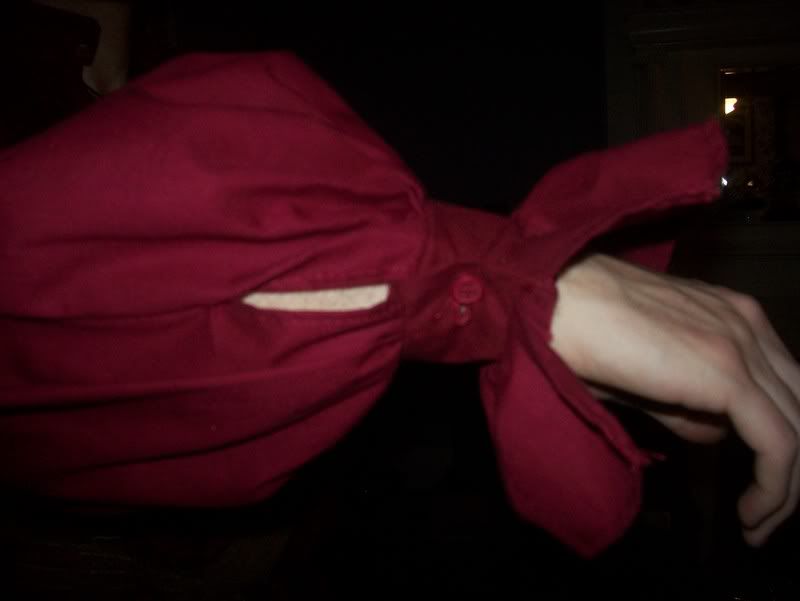 The coat: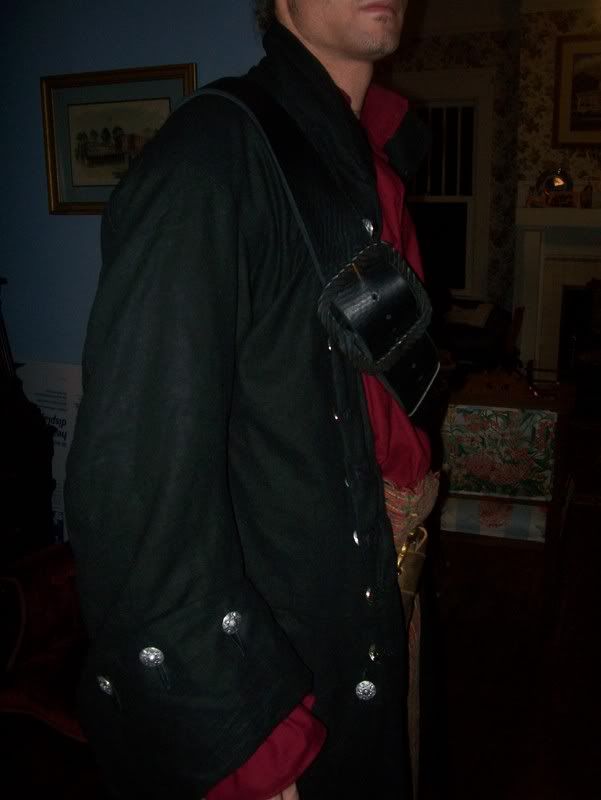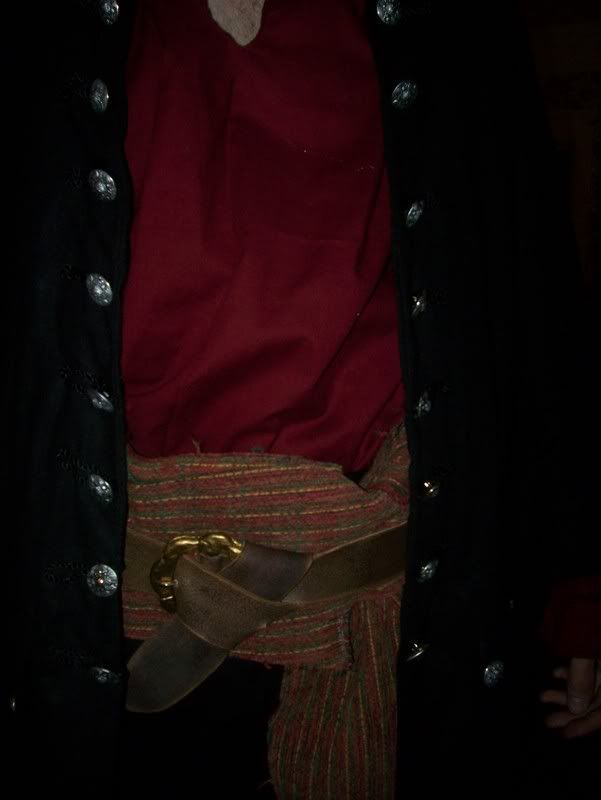 Obligatory Impersonation of Jack: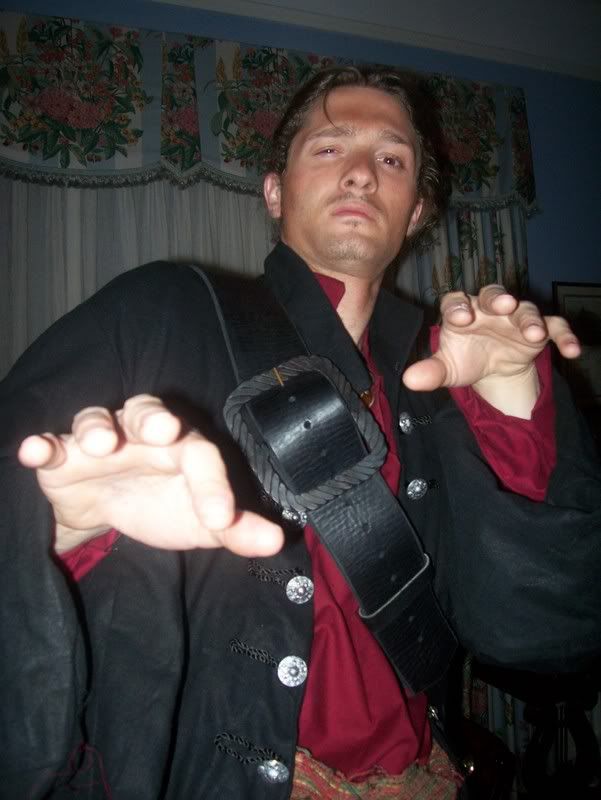 I'll be sure to post pics of my new Elizabeth costume, and the new ones to come as soon as I can!