Everything must go! Yet another year of saving funds for new costumes and Dragon*con! Feel free to ask any questions! All sales are final! Minor alterations can be done, for an extra fee. Everything is clean, and from a smoke-free house. PayPal only. Shipping for all items, unless otherwise noted, is $5.


Elizabeth Swann AWE King Tunic and pieces:
The tunic is approx. a size 12. Bust is 40. Comes with arm gauntlets, Piece of Eight (made from leather cord, red wire and hand-crafted clay). The tunic was hand embroidered with gold cording. Antique gold lace was used for the edging. The armor needs to be repaired, as do the buckles. I'm not offering those, but if someone is interested, I can throw them in.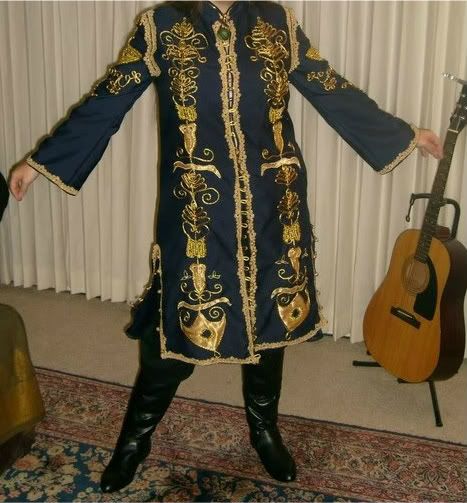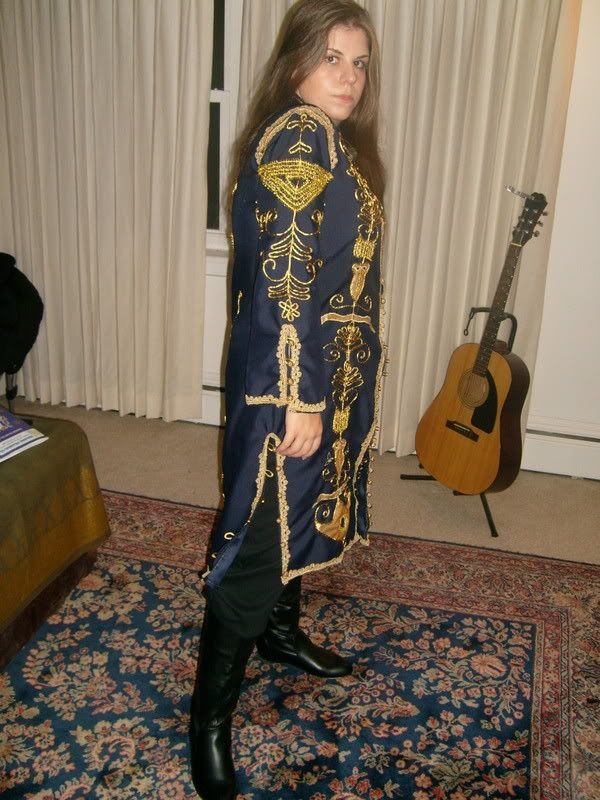 Asking price for tunic, Piece of Eight and arm gauntlets, including shipping: $150
Asking price for whole costume, repaired: $300




Sawyer/Le Fleur Dharma Jumper from 'Lost':
Size 38L. Comes with embroidered Dharma 'Security' patch and "La Fleur" screen printed name and rank in black.


Asking price: $35



RotS Anakin/Jedi Robe
Dark red/brown. Made from a thick poly-twill. Surged seams. Approx. a size L.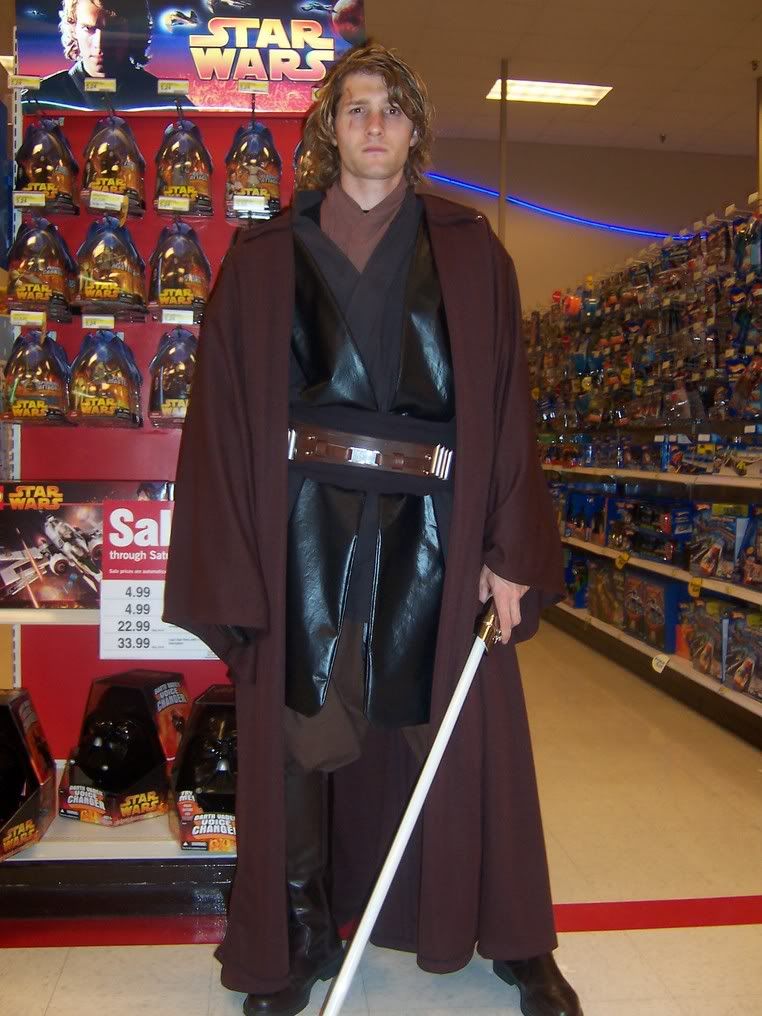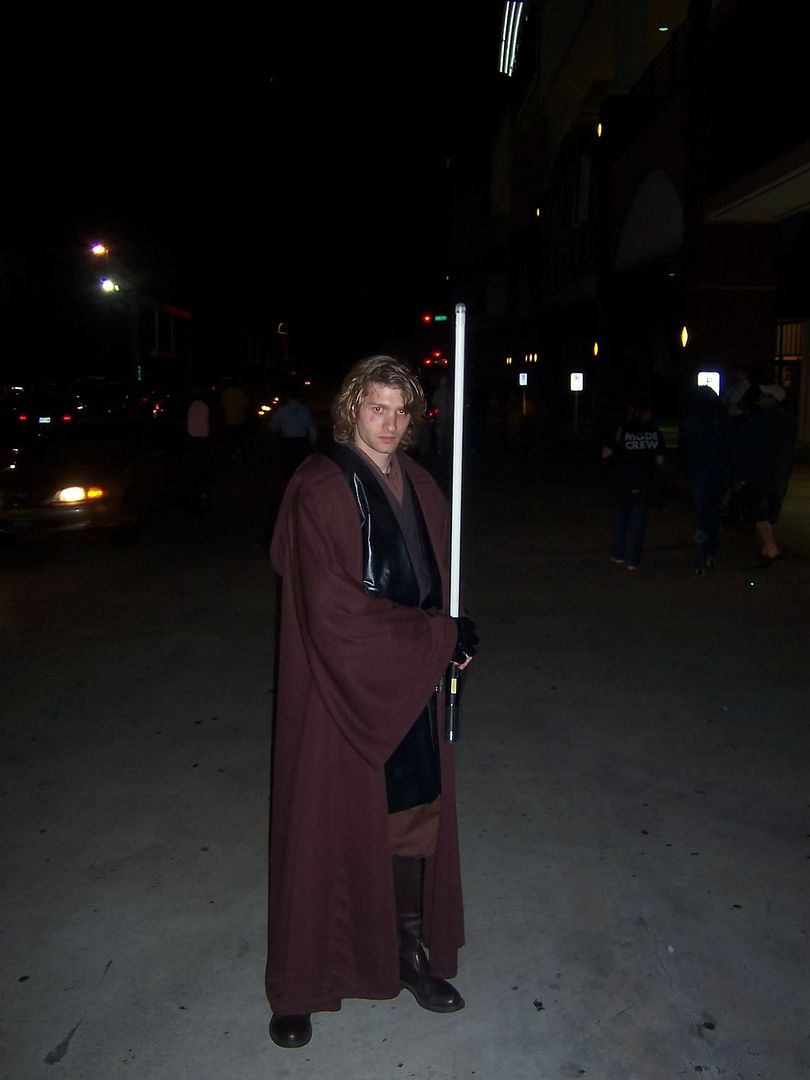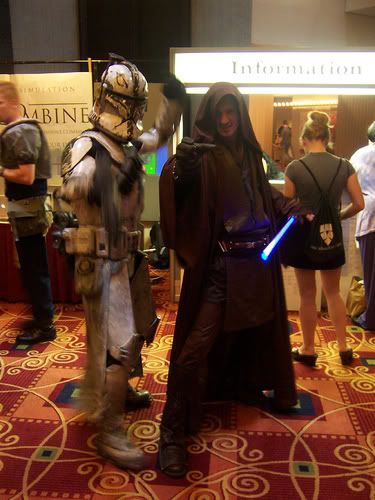 Asking price: $30

Jack and Elizabeth AWE Dolls:


Box is slightly damaged at the top, but both dolls are in their respective spots. Only took out the Liz doll once for costuming reference. Original retail value was $40.
Asking price: $15




Black Cocktail Dress with Magenta Glitter


Size 13 Juniors. From dELIA*s. Worn once. Black stretchy slip dress with sheer overlay and magenta glitter accent at the top. Price: $10

Wine Red Embroidered Skirt


Woman's size 12. Worn once. Made from 100% cotton, with embroidered flowers in ivory and matching wine red at the hem of the skirt. Fully lined. I found it on sale for $40, with an original price of $110. Current Price: $20

Star Wars: Battlefront for the PC


Played once. Price: $5

Wine Red Cable-Knit, Hooded Shrug


Size large. Worn once. Three-quarter length sleeves, with four buttons up the front. From Target. Price: $10

Random DVD Bin! All $2!:
'Clerks' Animated Series, 'Underworld Evolution', 'Creepshow', 'Outland'

6/13 UPDATED: Added Items!


Davy Jones action figure:


Asking price: $10

Elizabeth Swann action figure:


Asking price: $6

Dead Man's Chest 24x36 Movie Poster:


Slight wrinkling
Asking price: $10 with $10 shipping

Will Turner dolls - Dead Man's Chest and At World's End:


Asking price: $40 for both

Texas Instruments TI-89 Graphing Calculator:


Asking price: $55

'Dark Knight' Gotham Times collectible newspaper:


Price: $2

Eowyn TT Refugee



Approx. a size XL. Bust size 40in. Gold machine embroidered on blue cotton under dress. Over dress made out of crinkle linen, with gold machine embroidery around neckline, and gold ties up the side.
Asking price: $20